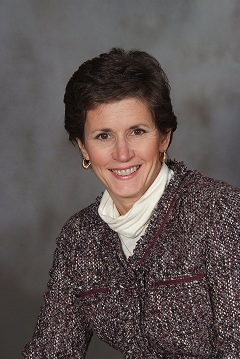 By Kym Heine M.S., CCC-SLP - PRC Regional Consultant
Derived from information in Out and About: AAC in the Community (Wagner, Musslewhite and Odom)
Developing good active listening skills should be a goal for all communicators, but it is especially important for individuals who use Speech Generating Devices (SGD) as their primary mode of communication. Someone demonstrates they are actively listening when they take a nonobligatory turn or provide a nonobligatory response or utterance based on the conversation going on around them. Research conducted by Light and Binger (1998) has shown that AAC users who take nonobligatory turns are viewed as being better communicators than those who do not.
So how do we teach device users to be active listeners? Through the use of interjections of course! There are different types of interjections to include: greetings, maintainers, positive and negative interjections and terminators. AAC users should be taught to use all types of interjections. The interjections chosen to be targeted should also reflect the user's age and personality, as well as those used colloquially by those in the community. Many interjections can found in Unity's core vocabulary. Words such as "amazing", "boring", "creepy", "no way", and "hardly" are easily accessible with two or three icons. Other core words can be used in two- word combinations to say interjections such as "For Real", "Oh Man", "Check it out", "No joke", "That stinks", or "That's awful".
Programmers may also consider using wav/sound files or recording some interjections using digitized speech to have more effect. A recording of someone laughing is much more effective than a synthesized message that says "ha ha ha".
Wav/sound files can be found at Soundboard (http://wwwsoundboard.com). Once saved on a flash drive they are imported into the device and provide lots of motivation when taught to be used as interjections. Mothers may not appreciate it, but it's tons of fun to interject comments such as "Boy, You are in a heap of trouble" (a soundboard from the movie Cars) when a sibling has just gotten caught in the act.
The main strategies for teaching the use of interjections include: modeling on the device, the use of "think alouds" (Odom,2005) and indirect verbal prompts, role playing and creating the need to use interjections by sabotaging the environment.
Some examples of the above strategies include:
Modeling "oops" or "yuk" on the device when you spill something or "ouch" when you trip.
"Think Alouds" are easily modeled by a facilitator as the device user's communication partner makes statements. For example Communication partner says:"I went to the movie last night and saw X-Man" and the facilitator interjects by modeling "cool" on the device.
Sabotage the environment by dropping something you are about to put on the flannel board and saying "oops"
Use indirect verbal prompts like: "Tell me what you think about___"? You can show the user pictures from a magazine or short YouTube videos.
Take turns using interjections to comment about items exhibited during "show or tell" time or to rate flavors of candy, frozen yogurt, popcorn, etc.
There are no comments yet. Be the first to post!



---

You must be logged in to post.








Stories and Strategies fo...


---