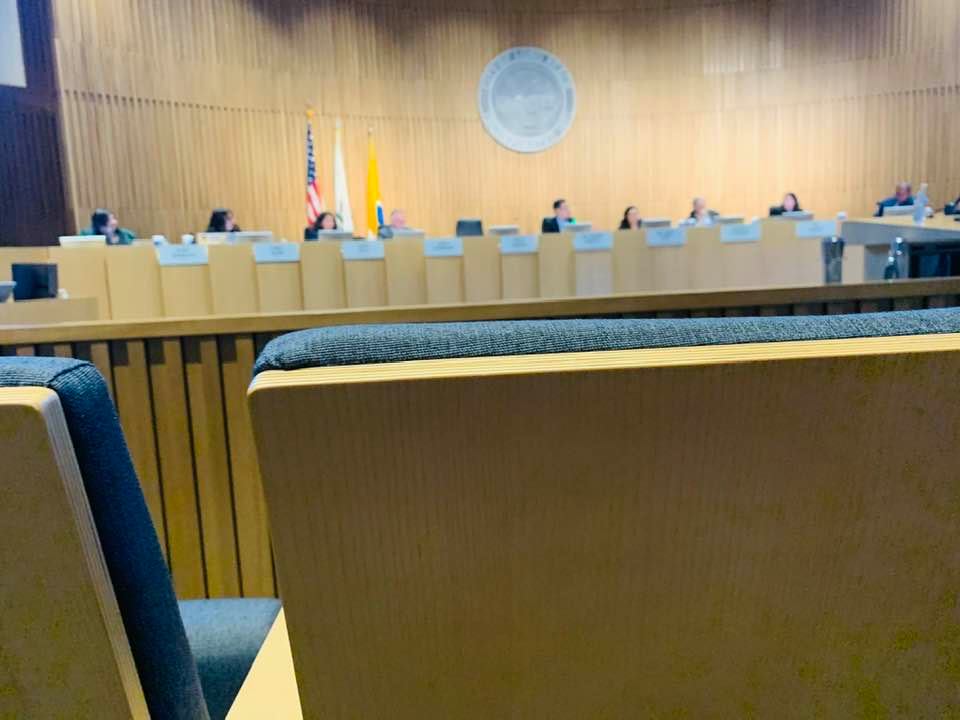 Presented by Kim Vuong to the City Council in Orange County, CA
Good Evening Honorable Mayor and Council Members:

My name is Kim Vuong and I live in the 2nd district. I also am a member of the Citizens' Advisory Commission on Disabilities for the city.

A couple of months ago, I saw a post on the new beach playground, I was the a person who brought the need for more accessible equipment at the playground and an access mat on the beach, to enable people with disabilities and to be able to get to the water safely and comfortably.

My own experience illustrates this problem. I am an adult with cerebral palsy, and I use a wheeled walker for mobility. I have lived on the beach in Long Beach for 11 years, and during that time, I've never been able to get to the water on my own because I can't use my walker in the sand.

There are numerous beaches in Los Angeles County that provide access mats. This spring, the county unveiled its latest mat at Venice Beach.

In Orange County, Huntington Beach recently began providing an access mat for beachgoers.

The cost of the mat would depend on the distance, but judging from the company websites, it probably would cost only a few thousand dollars. Mats can be rolled up and stored when the beach is not open, and they're manufactured using durable materials that would provide many years of use.

According to the U.S. Census, seven percent of the city population under age 65 has a disability, and 11 percent of the population is age 65 or older. Since many of these residents have mobility issues, providing a beach access mat would be an investment that would benefit potentially thousands of residents and visitors to the city as well.
In addition to benefiting people with disabilities, parents with young children would benefit as well. A beach mat can provide additional safety for a parent holding their young children, as the sand is difficult to walk in. It also would enable them to use strollers and other wheeled equipment more easily. I feel that an access mat can be a benefit to everyone that wants to enjoy the beach.
I hope you will support installing 2 access beach mats in Long Beach. People with disabilities don't all live in Belmont, and they may not be able to get to that beach using public transportation, which many of them rely upon. I would like to also request an access beach mat in the Alamitos Beach area.
Thank you
There are no comments yet. Be the first to post!
---
You must be logged in to post.

Communicators In Action
-

ada, accessibility, beach, california, city council, advocacy, access
---