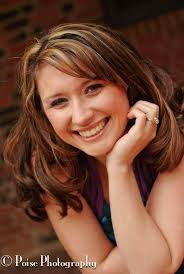 By Brandi Wentland, CCC-SLP
I recently took a part time position at Lauren's Institute for Education (LIFE) to supervise an SLPA who is doing a lot of work with AAC. He has also been responsible for helping to facilitate more AAC usage and support in classrooms. After the Demystifying AAC workshop I hosted at the beginning of the year, one of the teachers at this school has done a fabulous job stepping up her aided language stimulation (ALgS) and has recently found great joy in using ChatEditor on her SmartBoard. Zach and I have spent a great deal of time supporting this school team and it is truly amazing to see some of the fruit that has come from that. I wanted to share with all of you a beautiful story, some pictures and a video (see attached) that I have received permission to share:
From Taylor D'Eliso
I just wanted to share something amazing about Ms. Kate's class! Yesterday, Ms. Kate's room made some beautiful cards thanking first responders. Kate gave me a card to give to my brother who is Firefighter for the city of Tempe. My brother was taken back by receiving this card. He insisted on coming in to meet the amazing kiddos and teachers who made this card for him. He came in earlier this afternoon to say thank you to the classroom and let the staff know how appreciative his was.
While visiting Ms. Kate's classroom, he got to interact with students using their own personal talkers and the large chat editor on the big board. My brother who has never worked with our population thought this was such an amazing way to communicate with someone who is non-verbal. Kate gave him a laminated version to keep with him on the truck if there was ever time he had trouble communicating with someone during an emergency. I shortly after received a picture of the card saying he needed to make multiple copies for all the trucks to have at the stations.
I just thought this was so amazing and needed to be shared!
Thank you Ms. Kate class! You're truly amazing!

Stories and Strategies fo...
-

modeling, aided language, stimulation, model, chat editor, fireman, emergency
---