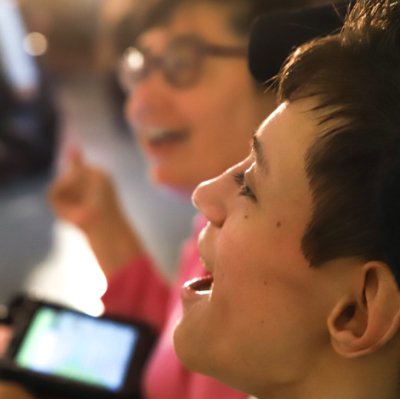 New from PRC-Saltillo: AAC Group Coaching!
What is AAC Group Coaching?
AAC Group Coaching is an informal, interactive, fun way to improve your communication partner skills by learning along with other parents of children who use AAC. Your AAC Group Coach will lead your small group (generally consisting of 6 parents) through a total of four, one-hour, online meetings that each focus on a different communication strategy. During each meeting, you have the opportunity to ask questions, get inspired, and encourage others.
Who are the AAC Group Coaches?
PRC-Saltillo AAC Group Coaches are speech-language pathologists with expertise in AAC and certified by the American Speech-Language-Hearing Association (ASHA). Your PRC-Saltillo AAC Group Coach will offer guidance and support throughout the meetings to help you help your child become a more successful communicator.
What can I expect from the sessions?
These meetings are very interactive and provide lots of opportunities for discussion. You will receive numerous resources to help you practice the skills at home. Feel free to share your communication celebrations with the group. Experiencing a particular challenge? Maybe someone else has faced that same issue and has some new ideas. AAC Group Coaching is about helping you develop your skills as a communication partner.
How much does it cost?
AAC Group Coaching sessions include four, one-hour meetings and the cost is $200. Registration must be paid by credit card. Please note that coaching is not a direct therapy service and, as such, is not funded by insurance/Medicaid. Fees may be eligible for reimbursement to you by your state Medicaid Waiver program. For information, please consult your Medicaid Waiver Caseworker.
There are no comments yet. Be the first to post!
---
You must be logged in to post.

Making AAC Work
-

aac, alternative and augmentative communication, aac coaching, coaching for aac, aac help coach
---