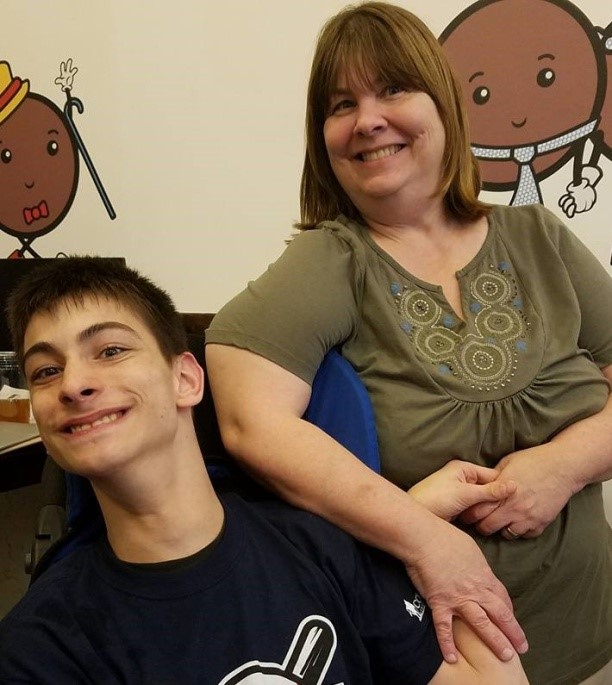 Have you ever had a craving for a particular food, and could not let go of it until your craving was satisfied? This happens to me all the time. Sometimes I crave ice cream after supper. Years ago we lived near Springfield Missouri where we would go to Braum's ice cream store for their amazing frozen custard. Many times we would be racing to get a Braum's mix just before their closing time. Good memories!
That reminds me of a story about my Mom. Her name is Sheri, but I like to call her Momma. She is famous in our home for her storytelling. She seems to be able to retell everyday adventures in a funny and interesting way. Like the time we found a chicken on the side of the road, but that is another story for another time.
Here is one of my favorites of these great stories.
When my brother was younger, she took him along with a couple of kids to vacation Bible school. She noticed that the gas in her car was getting low. When she looked for her wallet, she couldn't find it. So she prayed about it, and knew that it would turn up. Each day she would search for her wallet, and each evening she would take them to church. Soon she started to worry, because the gas was getting even lower. What was she going to do?
By the last night of VBS she questioned if she even had enough gas to get them there and back. This time as she searched for her wallet she began to complain to God. She questioned why God hadn't helped her find her wallet. She accused God of not caring. Surely He could see that she needed to buy gas for her car. Where could the wallet be?
Suddenly, a strange thing happened. She began to crave one of her favorite sandwiches. My mom likes toasted cheese sandwiches with mayonnaise and sliced homegrown tomatoes. Somewhere down deep inside this craving kept growing larger and larger. Then she remembered about some tomatoes that she bought earlier that week from a local farmer's market. These tomatoes were in the refrigerator in a paper bag.
Frustrated and feeling hopeless about the wallet, she gave up her quest and decided to give into this gnawing sandwich craving. So, off to the refrigerator she went. As she took out the bag with the tomatoes, she found a surprise. This same wallet she had looked for and prayed about all week long was inside that bag with those tomatoes. She must had put it there when she bought them.
My mom was very happy that she found her wallet. But even more than that, she was amazed how God used a craving for her favorite sandwich to help her find it. After she thanked God for helping her, she happily fixed and ate her favorite sandwich.
God is so awesome, and His timing is perfect. He doesn't always answer our prayers how we think He should or even when we think He should, but He will answer in His own way and His own time. He can even answer through a toasted cheese sandwich with mayonnaise and sliced tomatoes.
This is life with Kyle and I will talk with you next week.

Life with Kyle
---