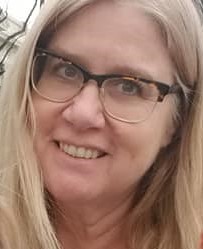 By Jane Odom, M. Ed, AAC Language Lab Training & Implementation Specialist
The AAC Language Lab has always tried to provide those supporting students using AAC with a variety of tools they can use to help their students be successful communicators. What we have found is that language is more than just used for simple communication but incorporates so many more options in our modern society…texting, social media, email, etc. One way to help motivate our students is through reading and writing. In the past, some students have never been given the instruction needed to learn to become literate. The AAC Language Lab's Literacy Program (Getting Ready to Read) can be used to address the question of how to teach someone using AAC how to read, spell, and become a competent communicator.
Way back when, I was part of the ACES program at Temple University. This program happened on the Temple campus and AAC users who participated not only received instruction on communication but also participated in something called Dare to Dream. This allowed them to set personal goals for the future. I was an instructor for 9 years. One of the most frequently requested goals was to learn to read. So many of our participants had never been taught while in school.
Back in 2010, PRC collaborated with Dr. Karen Erickson and Dr. Gretchen Hanser, from the Center for Literacy and Disability Studies to create a comprehensive literacy program based on the patterns of the Unity language system. Three components are used simultaneously to help students learn common sight words, how to make words with letters as well as making words with icons on their AAC devices.
This program was so unique. Many professionals were interested in how to teach phonics to a non-verbal student. How can we best teach the students all the little words needed to be a good communicator that are not necessarily illustrated with an icon (i.e. of, was, the, etc.?) I was fortunate enough to work with a variety of speech therapists, teachers and even parents with this literacy program and follow the progress of their students. I will say this. It simply worked!
We now have a variety of versions included with an AAC Language Lab subscription for different AAC devices with different language systems. We just added a modified version for WordPower. We also have versions for Unity and LAMP Words for Life. The program itself is so easy to use. Each lesson is scripted so the lessons can be administered by anyone. I have supported therapists, teachers, classroom assistants, parents and even a babysitter in using the lessons.
The big question is who is this for and when should we start? My answer is 'What If?' What if a four year old who just got a device learns where to find needed vocabulary while also learning to read? What if a teenager who doesn't necessarily even want to use an AAC device, uses it for reading lessons and realizes how powerful communication can be for them? What if an adult child learns to read with a parent after being in school for years and never given the tools to learn? My advice is to try it and see what happens!
All the materials are included. Simply print them out and get started. Lessons can be printed or viewed on your computer, tablet or even a phone. If you are supporting students who are learning to use their AAC device, this may just be a way to teach them where words are, but also how to read and write with these words to be the most effective communicator possible.
What if?

News
-

literacy, school, communication, language, phonics, reading, writing
---