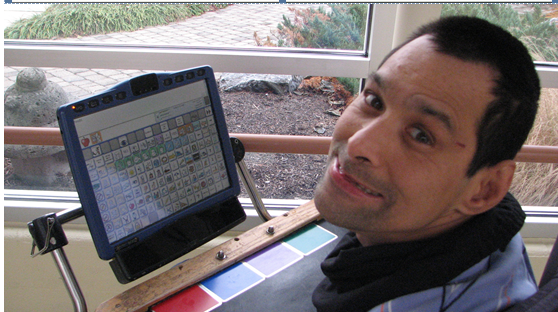 By Wayne Roupp
My name is Wayne Roupp. I live at the Margaret E. Moul Home. I been there since I was seventeen years old.
When I was twenty-five , I got my first communication device , it was a Light Talker. At the time I didn't like the language , which was called Word Strategy. I told them , I was good at spelling , and I didn't want use Word Strategy. Now I am using an ECO 2 with eye gaze. Before I used to scan with 2 jellybean switches , I think I am faster with my eco two with the eye gaze ,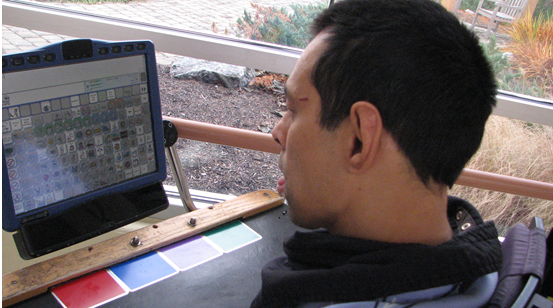 When I was five years old , I started with pictures to communicate with people and I thought Word Strategy was like using pictures. Back then I didn't realize Word Strategy would be faster for me to talk to people.
Before I used a communication device , I used a language board and I had to wait for people to come and see what I wanted. With a communication device I have the freedom to talk to people any time that I want to or I can type my messages ahead of time and go show the person my message .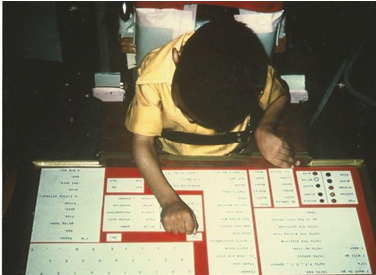 When I was in school , I had to have a teacher 's aide because I couldn't write for myself. But if I had a communication device , I could of done my school work all by myself. I also use my my eco to get on my computer to check my e-mails , play games and get on the internet. I have a volunteer job , doing data entry with excel for the home.

Communicators In Action
---