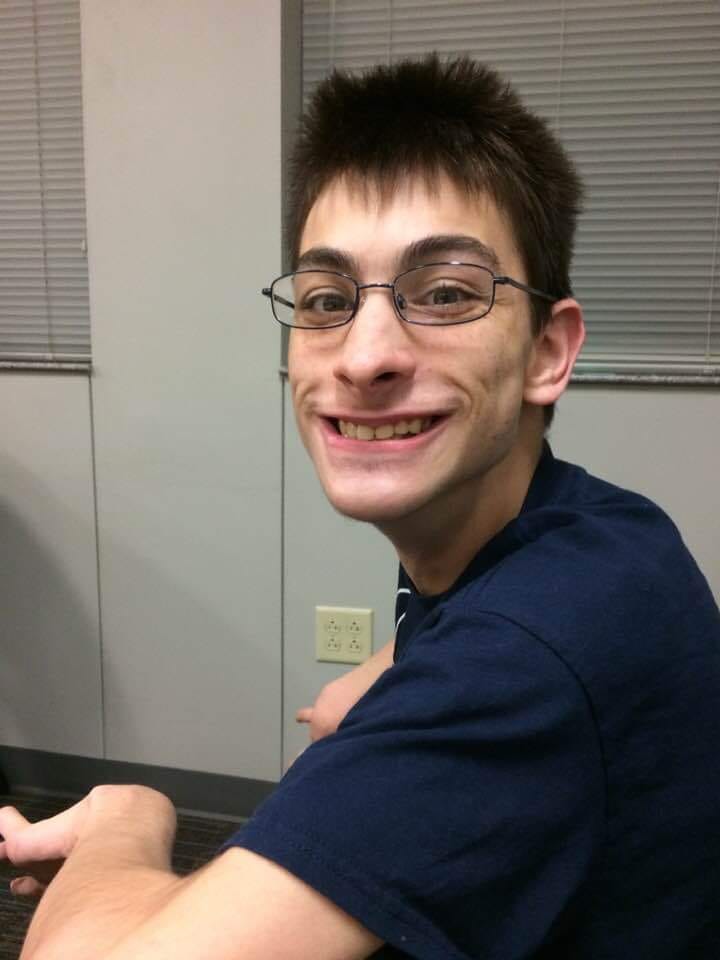 By Kyle Dinwiddie, PRC-Saltillo Blogger
My dad wanted to eat in Saint Louis on The Hill. So, we decided to eat at Mamas on the Hill. Except when we got there, we learned there was going to be a 40-minute wait. Maybe we should go somewhere else, but my dad wanted to wait. I guess it wasn't too bad. The evening was very nice as we sat outside of the restaurant looking at their menu. And before we knew it was time to go inside.
The restaurant was very crowded and pretty small. The table next to us had a group of people talking loudly as they passed food around to one another. And behind them was a tiny bar filled with people, along with more tables filled with people throughout the entire restaurant. There was this Sinatra want-a-be guy with a cordless microphone singing. He would go from table to table. Obviously, this building was built during the time when people didn't think about making them accessible to wheelchairs. So getting me and my stroller into the restaurant was quite tricky.
Our forty-minute wait gave us plenty of time to look over the menu, so we were able to place our order as soon as we were seated. As we waited for our food this Sinatra guy began to serenade our table. It was very awkward because he would look into my eyes and dramatically act out the words he was singing. Several times he came to sing to us.
Then our food arrived. And WOW, the portions were HUGE. My four cheese rigatoni could have fed a family. You should have seen my dad's lasagna. My mom thought she was playing it safe with ravioli. Plus on top of that, they brought us bread. The menu didn't mention that there would be complimentary bread or my dad would not have ordered the garlic cheese bread. Our table disappeared as they brought out food.
I thought the Sinatra guy would leave us alone since we had our food, but I was wrong. He continued singing to us. One time he brought matching hats and set one of them on my head as he sang to me. What is a person suppose to do in that situation? I just smiled and nodded as he sang to me.
After a while, my mom excused herself and went to the restroom. When she came back, she began to tell us in amazement about the toilet paper. Apparently, the toilet paper had polka-dots all over it. In fact, she was so amazed by it, she put some of this toilet paper in her purse to show us later.
What a funny experience! We were so stuffed and yet we had boxes of leftovers that we took with us. And then once we were in the car, my mom pulls out the polka-dotted toilet paper. My dad was not impressed. He quickly told my mom that he had seen that cheap toilet paper many times before. My mom informed my dad that it wasn't the quality of toilet paper that impressed her. It was polka-dots. To which my dad claimed that those weren't polka-dots. And then debate about polka-dots began with my mom googling polka-dots on her phone. This debate went on for some time. I just sat listening and thinking about how silly this discussion was.
This is Life with Kyle and I will talk to you next week.

Life with Kyle
-

St Louis, Frank Sinatra, Sinatra, AAC, toilet paper, Italian food
---