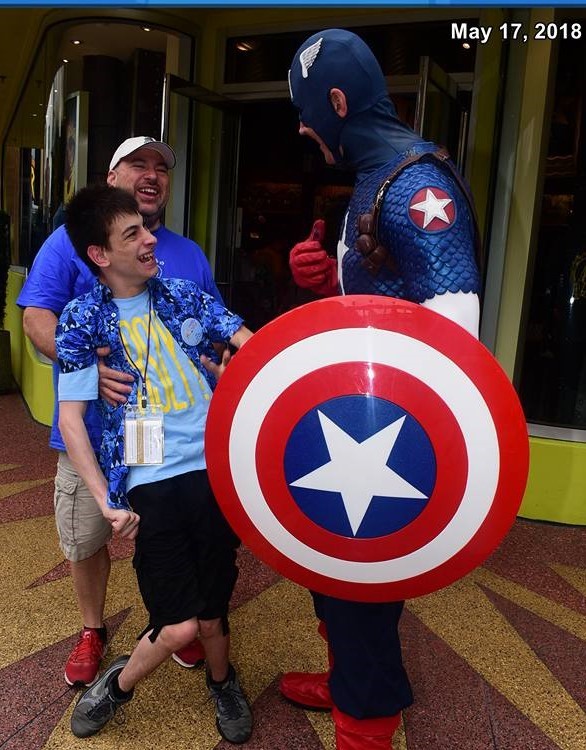 By Kyle Dinwiddie, PRC-Saltillo Blogger
Everyone likes superheroes, but what is a superhero? There are more than 8,000 characters in Marvel comics and Marvel Studios, not even counting DC. And what makes a hero? For David Banner, it was caused by gamma rays. For Tony Stark, it was due to an injury to his heart. Both of them had some sort of trauma that happened to them. But that really isn't the definition of a hero. The dictionary defines a hero as a person who is admired or idealized for courage, outstanding achievement, or noble qualities. So, a hero is someone who inspires. And a person that inspires me a lot is my dad.
When I was in my early teens, my family and I attended a small church. I was involved in their youth group when the pastor approached my dad and asked if he would teach the youth group for a night. And my dad couldn't say NO. As he worked on his presentation, he worried about speaking in front of the youth group. Being a daddy's boy, I shared his nerves. If he is sad or worried about something, I try to figure out how I can help him. Since teaching is something I haven't ever done, I didn't know how to encourage him.
The butterflies bustled in his stomach as the day drew closer. And finally, the night arrived. For moral support, I sat on the front row. I had no idea what he was going to talk about. I watched as my dad nervously came up to the pulpit and slowly began to speak.
He told about his life story and how he found God. He did such a good job. It was amazing! I loved it because his life was far from perfect and he dealt with many problems that we all face. Instead of acting like everything was always perfect and awesome, I liked that he was so real. That's The Lego Movie, not real life. Everyone knows that life isn't perfect.
At the end of his teaching, I had great admiration for my dad and even for the power of teaching. The definition of a superhero came to me in a Veggie Tales movie. If you don't know what Veggie Tales is; it is a very good series with animated vegetables acting out Bible stories.
In the episode called The Pirates Who Don't Do Anything, the king defines what a hero is. He says, "A hero is not the smartest, nor the fastest, nor the best looking. A hero is the one who does what he knows is right."
I think there is truth in that. You don't have to be a fireman, a cop, or a Marvel superhero to do the right thing. A hero is a person that is not afraid to do what is right.
This is Life with Kyle and I will talk to you next week.

Life with Kyle
-

hero, superhero, marvel, veggie tales
---