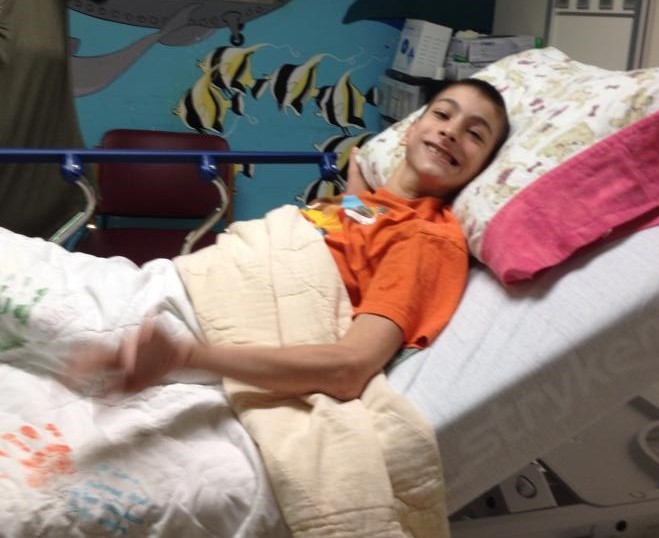 By Kyle Dinwiddie, prc-saltillo Blogger
We all make judgments about things we encounter such as animals, people, places, ideas, things, and even food. We judge those things by how they look or sound. If I am in a doctor's office and the nurse comes in with a shot. I am going to get out of there as fast as I can! Not only do we judge by how things look or sound, we also make judgments on what we think is going to happen.
Last week my mom told me that I was going to see a massage therapist. I really didn't know what that was. The massage part sounded wonderful, but therapist part sounded weird.
When we arrived at the office, we were greeted by a soft-spoken man. I noticed that he was barefooted as he held the door open for my mom and me. He was extremely friendly as he chatted with my mom. He talked about his wife, and of course my mom talked about me. He reminded me of one of those free-spirited people.
I kept waiting for this massage therapist to appear as they talked. My thoughts began to race. What kind of person will he be? Will he be creepy? Will he be young or old?
As we walked towards the treatment room, I began to get nervous. I just knew that he was going to be in there waiting for me. But there wasn't anyone. Instead I was amazed to find that it was an inviting space. It was nicely decorated with artsy pictures on the walls. The area was dimly lit with music playing quietly in the back ground unlike my brother's crazy music that he listens to as he drives to work. In the middle of the room was a bed. It looked very high. I wasn't sure if I'd be able to get up onto it, but I had no problem. It was so soft and comfortable that I could have fallen asleep.
And to my surprise, the greeter was the massage therapist. Not a creepy person at all. He placed his hands on my chest, and began to slowly massage. It felt very nice and again I could have slept. He began to work on my back and shoulders. It was when he moved to my neck, I noticed a painting on the wall. It was a great picture of a sunset on a beach. As I looked at it, I told him that I liked the painting. It was so calming that it helped me to relax. He said his wife thought it was too small for the wall. I told him that I thought it was perfect, and he said that he would tell his wife that I like the painting and thought it was in the perfect spot. We all laughed.
When he was finished, we sat on the floor and began to talk. He seemed very sincere and interested in us. He asked me how I felt. I told him that I felt incredible. My neck and shoulder didn't hurt anymore. This was shocking to my mom, because she didn't even know that I had any pain or stiffness. I really liked the therapist. I found out that his name was Darin Puppel, which I thought was an interesting name.
I am happy that I went, and yes I will most likely go back.
Sometimes things are not what they seem. And what an unexpected surprise those things can be!
This is life with Kyle and I will talk to you next week.
There are no comments yet. Be the first to post!
---
You must be logged in to post.

Life with Kyle
---