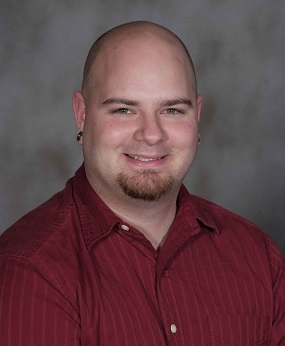 _By Andy DuBois-White, M.S., Ed.
December is a month we all equate with a few things. If you are in most of United States you may think of snow, cold, ice. Maybe a snow day here or there. You could also be thinking about all those holidays we celebrate. December is a month FULL of so many holidays maybe some you didn't even know about!! I went here to find out about a few Holiday INsights
Did you know that December 1st is Eat a Red Apple day? What a healthy way to start the month especially a month full of sweets and treats! Maybe we could have a taste test to see which color tastes better. All you need is a yellow, red and green apple. Cut them up and have a taste. Some core words you could use are Red, Yellow, Green, Yum, Yuck, Good, Bad, Like, Don't Like. Make a chart and see who likes which color best!
,strong>December 4th appears to be wear Brown Shoes day! So dust off those Brown shoes and put them on! Maybe we could include a counting activity, use our CORE vocabulary such as Yes, No, like, don't like, how many, who, color, brown, shoe. Also see if anyone has any other piece of clothing that is brown? Maybe socks, shirt, pants?
December 6th looks like it is Mitten Tree day.
Read the story The Mitten to young children. This is a grade school favorite activity. Set up a tree and have people bring in mittens to donate. This is popular in both schools and work environments. Take a poster board and cut out the shape of a Christmas trees. Have the children color and decorate it. Hang it on a wall. Then, have each child cut out mittens from construction paper. Have them color and decorate the mittens Make sure they put their name on it, before hanging it on the tree. Have groups tell each other where to put the mittens, does it need to go UP or DOWN? High or Low? What about the feeling of certain mittens? If someone doesn't want to put one on could they feel the texture? Maybe they don't like them. Think about all the words that could be used. NO, I Don't Like, too Big, too little.
December 7th, 8th, 9th, and 13th brings us Cotton Candy, Brownie, Pastry and Ice cream Days! Those sound delicious and yummy to ME! The shortest day of the year is December 21st. Winter Solstice marks the beginning of winter and is the shortest day of the year. On this day, it seems as if the nighttime darkness lasts all day and all night. At the North Pole, the sun never rises on this day. It is not the coldest days of winter, as the northern hemisphere continues to lose more heat than it gains. This will continue until late in winter, as the longer daylight hours at that point begin to have a net warming affect. But for now, heat up a cup of hot chocolate and put another log on the fire! Winter will be here for a while. By the way, while the northern hemisphere is experiencing its shortest day, the southern hemisphere is basking in sunshine and enjoying the first day of summer.
We all know Christmas, Channukah, Kwanza, maybe Three Kings Day? Perhaps St Lucia Day? What about Boxing Day? Whatever you celebrate Make it fun! Celebrate each other and everyone! It's a month to have fun! I hope everyone has a moth full of cheer laughter and learning!

Stories and Strategies fo...
---