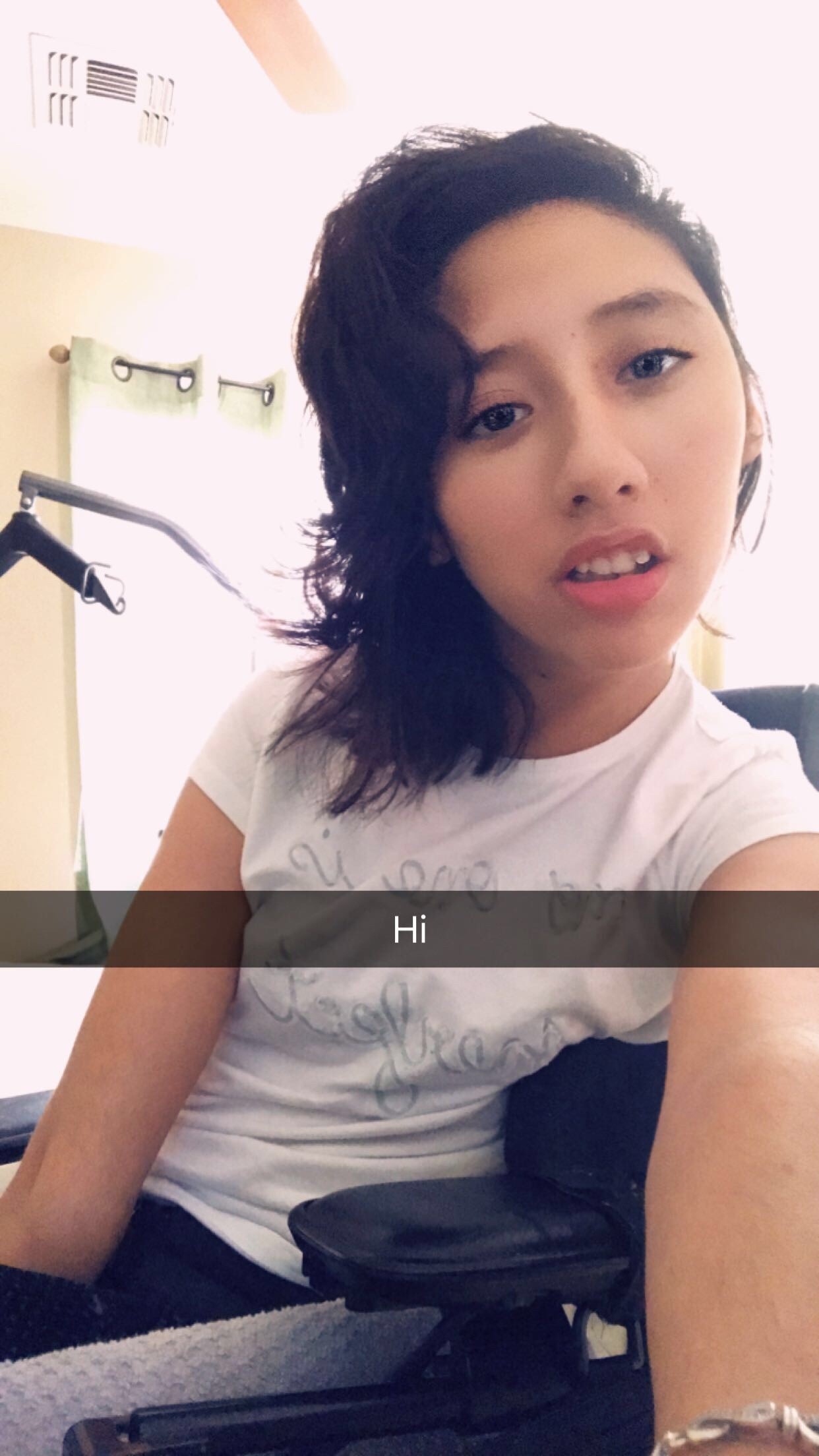 By Ayleen Armendariz, PRC-Saltillo Blogger
Assistive technology has changed my life. My aide showed me what iPhones can do, like read a website for me. The iPhone can read Instagram and Facebook, making it possible for me to hear what influencers and the people I care about are saying. It keeps me connected to my family, friends and my teachers. In order for me put my voice online, I first need to express myself with my communication device.
I've tried every communication device on the planet! Well, maybe not every device, but I have tried finger-point, forehead dot selection, and now finally I use an Accent (eye gaze) device. My Accent is easier to use than the forehead controller (ECO point) that I used until I was about 16 years old. Putting my voice into a digital space starts with using my Accent. My Accent shows me how to spell my message. Then, I can write that message into my phone to post online.
My personal experience with assistive technology has impacted my goal to work for a technology company like Apple. I want to help people who are blind access technology that will make their lives easier. The iPhone reads to people who cannot read themselves. This is one example of how assistive technology can improve lives. To gain employment in the field of software development, I will need a degree.
In August I will begin online college. That will be my first exposure to online learning. It's been a long time waiting to go to college. I can't believe it! I've been out of school for four years. I am ready and nervous. School will give me opportunities to learn more about adaptive technology that I can use to get through school. I can use what I learn to help others succeed with me.
I believe technology can help us do so much more. Someday, I will be able to walk and talk. I will get even more things through God. My mission is to show people that God is real. I will do this through transforming people's lives using technology and helping people come to God's feet.

Communicators In Action
-

assistive technology, AT, Accent, ECO, eye gaze, head tracking
---