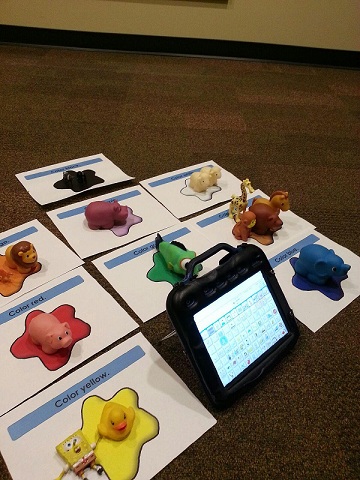 They were in a therapy session, using the book Color from our Stage Two materials for building phrases. It seems the client was very upset because the book did not contain the color 'pink.'
Learning colors
After reviewing the materials, we realized that she was quite right and how dare we not include her favorite color. So, the book has been updated as have all the Smart Charts to now include that very important color.
Did you know you can make a request for content?
The team at the AAC Language Lab would love to hear from you. If there are themes or topics that you would like to see included in the lab, just use the Contact Us page in the footer and let us know.

Making AAC Work
---