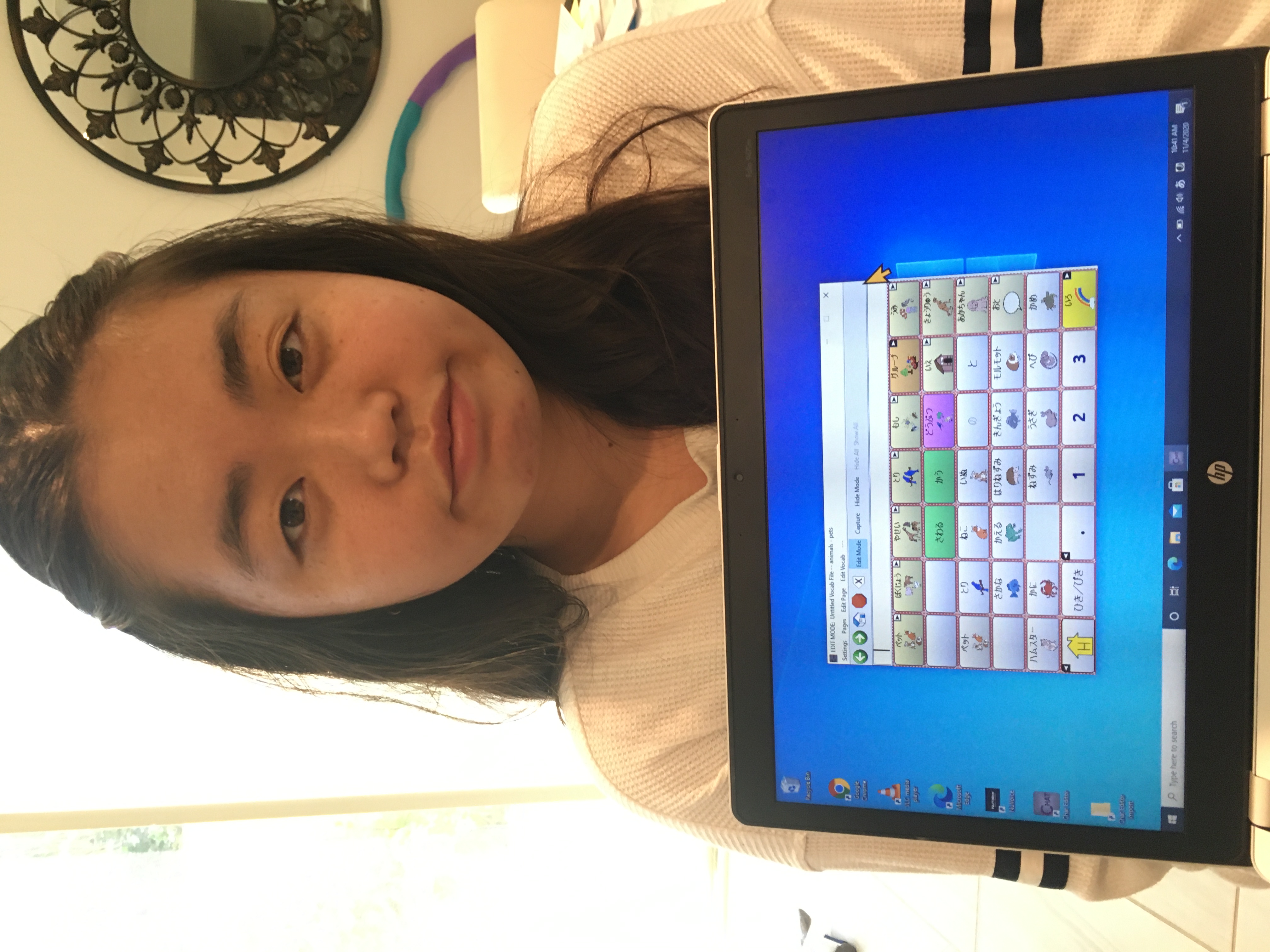 By Yusa Liu, SLPA
What caught my attention were all of the students' various AAC systems in front of them as they sat in a half-circle around my speech-language pathologist (SLP) supervisor. On my first day at my SLP-Assistant (SLPA) internship, I observed a beginning AAC-literacy lesson in a public elementary school setting.
Ten students were using their AAC systems; their communication partners were trained to communicate with AAC learners. The partners were encouraged to voice their thoughts to improve communication with the learners. Everyone in the class had an AAC system: a voice is an identity; it truly is.
As difficult as it sounds, but simple, the classroom's curriculum was tailored to students' unique communication needs. The students used different AAC systems ranging from high-tech LAMP to low-tech AAC systems made on a 6x6 grid with symbols and texts on velcro, but they all learned from the same curriculum.
My internship was located in a diverse city that reflected on the caseload I was supporting. For example, I worked with student X, who was bilingual in English-Korean. Though X communicated well with LAMP WFL, X verbalized in Korean when challenging behaviors arose. I was heartbroken, my home languages were Japanese-Chinese, and the only staff on-campus that spoke Korean was not in the classroom with me.
I didn't understand why he was upset. He was missing the voice output in Korean in his AAC system as well as bilingual English-Korean pages. Moreover, I am sure each high-tech AAC system can be customized to record a voice; that is, families can be supported in their home language by recording a member's voice and storing it into the AAC device, but I felt (and still do) that that was not enough, and I wished I could have better supported him with voice technology in Korean.
To better support student X's communication needs, I collaborated with a cultural informant, my bilingual English-Korean friend, to teach me basic Korean phrases and the culture. This experience empowered my lifelong goal to the field of AAC: to contribute my language skills to companies that make high-tech AAC systems, there is a high need to even more diversify this profession.
I want to use my fluency to read, write, and speak in my home languages to support students like X. I love the field of AAC, I am here to support, and I want to make this field even more accessible to those from culturally and linguistically diverse communities, especially those from Asian-Pacific Islander families

Stories and Strategies fo...
-

slpa, student, college, university, AAC
---